News
/
Student & Alumni News
MA Voice Pedagogy student Samyukta Ranganathan to be published in Australian Voice
Monday 18th September 2023
---
---
We are very proud of current MA Voice Pedagogy student Samyukta Ranganathan, who will be published in Australian Voice – the official journal of the Australian National Association of Teachers of Singing (ANATS) – later this year.
Her article, 'Decolonising Voice Research: The Inclusion of Indian Classical Music', presents a narrative literature review on the decolonization of voice research through the inclusion of Indian Classical Music (ICM), and explores key elements of the genre such as range, vocal registration, and vocal ornamentation and agility, as well as common vocal issues faced by ICM singers, and more.
Congratulations, Samyukta!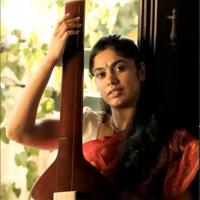 Samyukta Ranganathan
Samyukta is an awarding-winning singer of classical South Indian (Carnatic) music. She began her training at age 8 and had begun singing in the South Indian music circuit by age 13...