MA Voice Pedagogy student Walt Frtiz is a physical therapist and educator based in New York, USA.
His MA research focuses on topics that directly benefit his professional practice.
Walt has said that "through the MA process, I've been able to structure my research and writings to address the critical aspects of my professional curriculum.
The supervision and support of the Voice Study Centre lecturers have allowed me a rigorous challenge while providing flexibility to evolve my coursework throughout the program."
If you are interested in our MA Voice Pedagogy (and its super-flexible pathway!), please click here.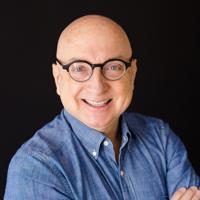 Walt Fritz
US-based physical therapist Walt Fritz teaches a unique interpretation of manual therapy to speech-language pathologists, voice professionals, and other related communities. His gentle, non-manipulative and interactive approach...