Since beginning work as a manual therapy educator in the mid-1990s, US-based physical therapist Walt Fritz has more recently evolved into teaching a unique interpretation of manual therapy for speech-language pathologists, registered dental hygienists, voice professionals, and related communities.
His approach advances views of causation and impact from historical tissue-specific models into a multifactorial narrative, leaning heavily on biopsychosocial influences.
His principles apply to a broad spectrum of intervention models using a model of evaluation and intervention that incorporates shared decision-making rather than clinician-as-expert.
Unlike traditional laryngeal and soft tissue manipulation, Walt offers the clinician and patient a more subtle approach, one often much better tolerated, aligning well with newer research findings and allowing the patient to frame the intervention from their preferences and values.
Seeing the utility of manual therapy not as a standalone treatment but as an integral part of clinicians' more extensive body of work, Walt makes his approach easily assimilated into those treatment protocols.
Walt presents his workshops internationally through his Foundations in Manual Therapy Seminars, and website, and maintains a physical therapy practice in Upstate, NY, USA.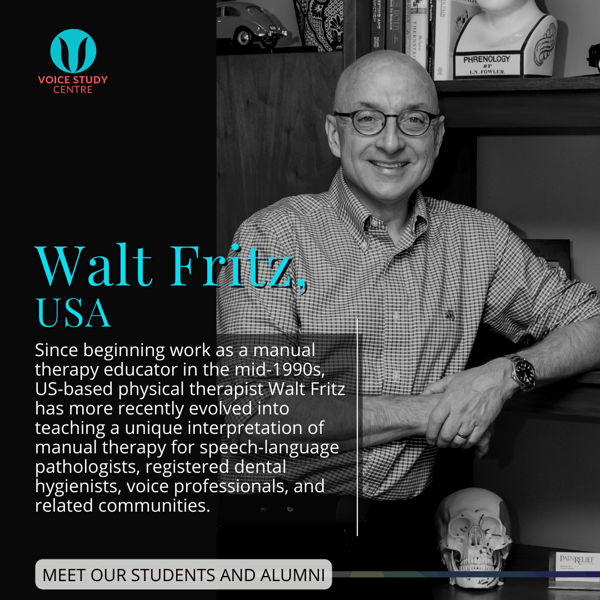 Student & Alumni News
Meet Our Students and Alumni - Walt Fritz

Voice Study Centre
Sunday 26th February 2023
International MA Voice Pedagogy student Walt Frtiz is a physical therapist and educator based in New York, USA.
Read More...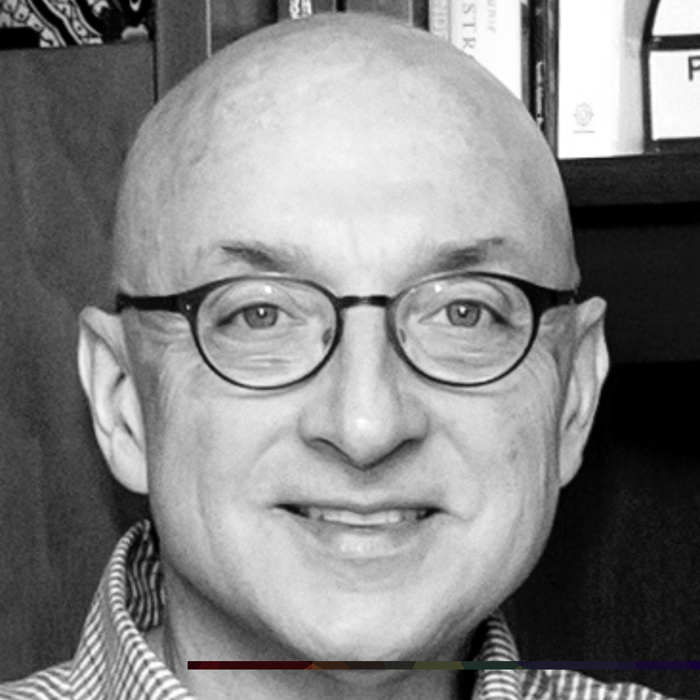 Thursday 6th July 2023
5:00 PM - 7:00 PM
The Diaphragm in Voice: A Touch-Based Approach

Walt Fritz
The importance of the diaphragm as an integral component of voice production is frequently discussed. In this short, 2-hour course, we will look at options that the voice coach and other professionals can leverage to increase awareness and efficiency of that region.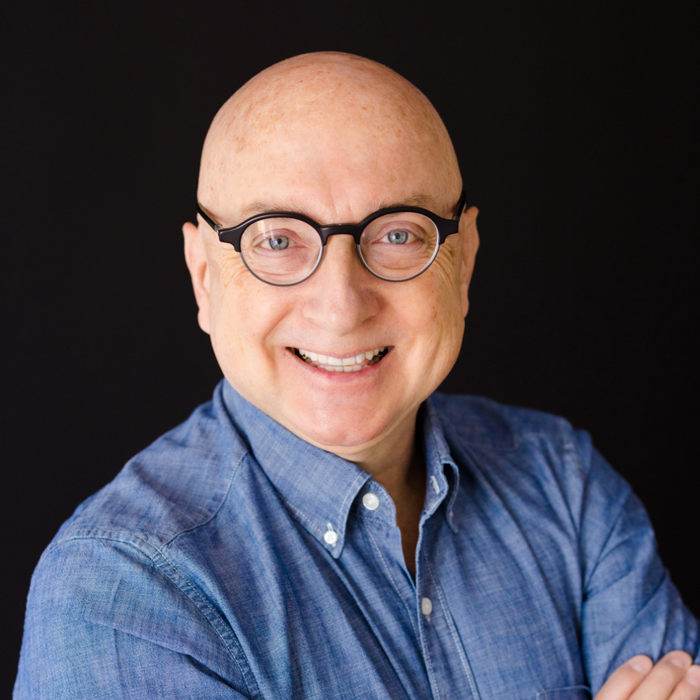 Thursday 13th October 2022
5:00 PM - 7:00 PM
Dealing With Jaw Tension: Options For Singers

Walt Fritz
In this workshop, we will discuss the concept of jaw tension from multiple perspectives.