Voice Study Centre Lecturer, Sophie Scott, fills us in with a review on Chris Johnson's course 'Getting The House In Order: Training Functional Register For CCM' which took place earlier this month.
How floppy is your mucosa? How vibrant your TA muscle? How stretchy your vocal ligament? And what does this mean in practice?
This workshop will:
Suggest a fantastic metaphor for understanding how layers within the vocal folds impact each other vibrationally
Encourage you to consider wherein lies the dominant vibration when determining vocal registers
Provide you with a framework for assessing vocal registers
Demonstrate practical exercises so you can access vocal fry, creak, chest, falsetto and the uvula pigeon coo…
All within the context of how historical thinking led to the current scientific knowledgebase
Focusing on the laryngeal mechanism and chest and falsetto registers, Chris Johnson delivered a fantastic, participatory workshop on how teachers can take a functional approach to voice. Chris provided practical frameworks and exercises by which you can assess your students' voices and create plans to support strengthening registers individually while developing the combined flexibility and stamina needed to seamlessly transition between them.
Including a brief but informative section on the scientific understanding of registration – from Garcia to Titze – Chris explained how registers are related to both pitch and volume. He shared a fantastic metaphor to help us understand how the layers of the vocal folds interact with each other. Functionally, registration is reliant on which layer is creating the dominant vibration in the folds. With this knowledge, we can begin to explore vocal fold closure and to understand the role acoustics and perception play in how we interpret sounds and their causality.
After playing with vocal fry and dark vowels, Chris worked with an intensity curve to assess registration engagement along a pitch-intensity axis: first looking at chest, then falsetto register. Chris progressed from the intensity curve to working with Lessac's Y-Buzz exercise as a means for optimising resonance which can support singers looking to find chest, via closed and more open vowels. Particular consideration was given to the 'shared range', where chest or falsetto can thrive but a singer's vocal habits and potential inflexibility can create vocal chaos. Through live participation, playback and demos, a clear map for accessing and monitoring functional registers – with considerations for airiness, roughness, instability and pitch inaccuracy – was developed.
Above all, Chris was cognisant of finding the sweet spot where stability and strength, flexibility and range are all working together to support the voice in sustaining sound quality across pitch spans. With great practical suggestions, clear explanation of the functional mechanisms, and some surprising pitch ranges for falsetto in particular, this was a workshop not to miss.
This workshop is available for free to MA Voice Pedagogy students.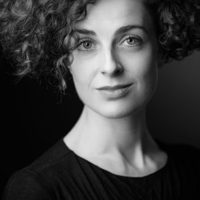 Sophie Scott
Sophie Scott (MA English, PG Dip vocal pedagogy, PG Dip acting, ALAM) is a vocal, performance and presentation skills coach and a Sustained Dialogue Moderator...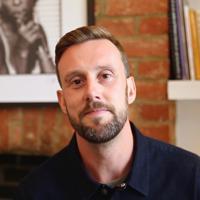 Chris Johnson
Chris Johnson's performance career began in a casual choir, but then the joy (and, sometimes the fear) of stepping out in-front of hundreds of people...