We are happy to announce that the Director of Voice Study Centre, Debbie Winter, has been published in the Voice and Speech Review journal, VASTA's official publication!
Her peer-reviewed article, 'Voicing a Practitioner Research Methodology: Further Framing the Conversation' was published online today by Routledge.
Abstract:
This article responds to call for a Practice as Research (PaR) methodology and places the debate within a broader discussion of rigor and relevance. Drawing on the field of management studies, this article suggests ways to bridge the divide with voice studies, culminating in an exploration of practitioner research. The article examines the implications of a distinct PaR paradigm in terms of both assessment and methodological development, and it explores the tensions created by the need to develop practitioner-researchers and advises further methodological developments. It proposes possible theoretical frameworks suitable for voice studies students.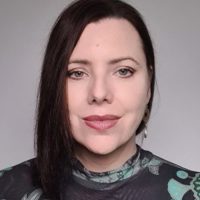 Debbie Winter
Debbie Winter (LLB Hons, MA) lectured in Law and sang professionally on the jazz scene before deciding to change careers and become a vocal coach. She noticed a...