Hannah Smikle is a professional vocal coach and vocalist who attended and completed Kerrie Obert's 10-week 'Certificate in Vocal Pedagogy' course earlier this year. Hannah established her 'Vocal Performance Coaching' studio back in 2010 which offers an array of services both online and in the Greater Manchester area – these include tailored sessions in vocal coaching and group workshops for singers, performers and training establishments.
Hannah has extensive experience both in live performance as a gigging musician and backing vocalist, and in the studio as a session singer and recording artist. When working as a vocal coach, Hannah adopts an impressive multi-disciplinary approach. Combining her advanced technical knowledge with her industry experience, she is passionate about equipping singers for optimum performance, be that on stage or in the studio. She has a holistic approach to coaching and working with performers, holding whole-person wellbeing in high regard.
Away from her studio, Hannah recently took part in an online VASTA panel presentation which brought together experts-by-experience and practitioners for a reflective dialogue about the following topic: How do we define biopsychosocial voice care? Integrating the theory with voice practice.
She is very passionate about continuing her professional development; this is one of the things that attracted her to Kerrie's course in the first instance. "It felt like it would be a good opportunity for revision of my knowledge, and refreshing of my skills, through evidence-based learning from scientific and endoscopic findings (something I am really interested in)", she notes. Continuing with the theme of professional development, Hannah is a qualified Vocal Habilitation Professional and Vocal Health First Aider, has a Level 3 certificate in Counselling Skills, and regularly attends training opportunities specialising in voice and vocal health.
The chance to work with Kerrie again – having previously attended online training with her – was also a big factor in her decision and proved to be a great source of satisfaction during the course, too: "I knew her delivery style and wealth of knowledge in this subject would be engaging and inspiring, and I was excited to be learning from her again. The lectures were jam-packed with a variety of learning styles (discussion, presentation, breakout groups, worksheets, video/audio analysis, demonstration and modelling, Q&A), and I really found this a fantastic way to engage with online learning."
Looking to the future, Hannah says that the course has made her feel more confident in her coaching as it both encouraged her about what was working well and refined and refreshed other skills. She also paid tribute to Kerrie for her support and feedback: "As a self-employed, independent vocal coach, I really valued having a respected voice educator assess my work and deliver feedback on my teaching. It can be an isolating role as a voice coach, and so having the opportunity for support and evaluation of my coaching has been really helpful."
When asked to give advice to any prospective students looking to sign up to the course in the future, Hannah says: "This is a fantastic opportunity to learn from one of the most esteemed and experienced SLP/voice scientist/voice teachers, who is passionate about equipping vocal coaches with pedagogical training and functional understanding through evidence-based practice. You do not want to miss this!"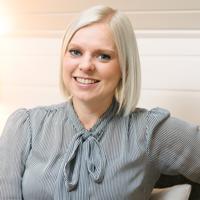 Hannah Smikle
Hannah Smikle is a professional vocal coach and singer, establishing 'Vocal Performance Coaching' studio in 2010. She has extensive experience both in live performance...