Short Courses & Events
Becoming Grounded - Awareness & Movement in the Voice Studio
Thursday 18th January 2024, 5:00 PM - 7:00 PM (London Time)
Being grounded is a dynamic relationship between the floor and performing artist. A good relationship supports artistic expression and the development of reliable technique. This workshop will guide you to understand the physical connections that contribute to being grounded and introduce you to methods to teach, practice, perform and live while being grounded.
The workshop will feature balance concepts from the Body Mapping course 'What Every Musician Needs to Know About the Body', which will provide a map for our movement. Body Mapping grew out of the Alexander Technique and is the conscious updating of body maps that guide all movement.
With a clear understanding of the key places of balance, we will integrate movement patterns. The patterns begin with weight shifting in the feet which can resonate up through the body. These memorable patterns guide the body to remain grounded as we move in a balanced way. The patterns have been adapted from Core Movement Integration and Drew Ricciardi's themonkeybodyTM method.
Integrating awareness of the body and movement into practice will enhance the learning process by providing access to subtle nuanced movements that create exquisite musical expression. Additionally, with practice these movement patterns will become a basis for performing choreography in the practice room, onstage in recital, ensembles or productions, or when leading a group. Participants will have tools and strategies for integration into performing and teaching.
🏷️ Price £30 (UK VAT inclusive)
🎥 Recording automatically sent to all who book (even if you cannot attend live)
▶️ Rewatch as many times as you like
📜 Certificate of attendance available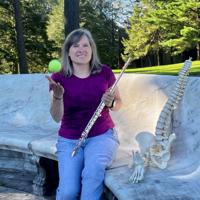 Vanessa Mulvey
Vanessa Mulvey balances work as a flutist, Body Mapping educator, personal trainer and parkour coach. She is a faculty member at the Longy School of Music of Bard College and New England Conservatory of Music.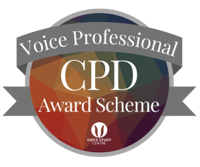 Attend this course for as little as £22 as part of the Voice Professional Training CPD Award Scheme.
Learn More