Short Courses & Events
Exploring the Role of Identity in Creating a Life with Music
Tuesday 21st November 2023, 5:00 PM - 7:00 PM (London Time)
This session will explore the ways in which our identification with music influences the modes and impact of musical participation throughout the lifespan. The paper will draw on data from a series of studies with amateur and aspiring/established professional musicians in order to examine the extent to which musical identity interacts with psychological and environmental factors to influence the roles that people choose for music to play throughout their lives.
We will think about the implications of such insights for music education: how can conversations about musical calling and connection to music support students to make decisions about the role of music in their future working lives; how can such discussions help students to lead healthy lives with music, particularly given the precarious and rapidly changing nature of work in music (which has been heightened by socio-political responses to recent world events); and how can knowing about our music identities help us to navigate planned/unplanned transitions successfully and healthily?
This session will combine discussion of emerging research literature in this area, and provide a space for us to think together about what this means for us as musicians, educators, students (and the myriad other identities we all hold!).
🏷️ Price £30 (UK VAT inclusive)
🎥 Recording automatically sent to all who book (even if you cannot attend live)
▶️ Rewatch as many times as you like
📜 Certificate of attendance available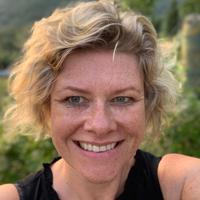 Professor Karen Burland
Karen Burland is Professor of Applied Music Psychology at the University of Leeds and is currently the faculty and university academic lead for work relating to employability and student futures.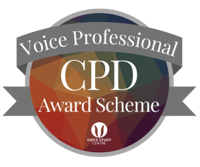 Attend this course for as little as £22 as part of the Voice Professional Training CPD Award Scheme.
Learn More