Short Courses & Events
Once More, With Feeling: How Conductors' Use Assessments And Directive To Provide Feedback Impact Change And Improvement
Thursday 8th June 2023, 1:00 PM - 2:00 PM (London Time)
Within this workshop, Dr. Kathryn Emerson will examine her research on choral conductors and how they socially interact with singers.
She will explore how conductors create musical changes through their verbal and non-verbal interactions with singers.
By focusing on the interaction of assessments and directives, Dr. Emerson will reveal how change and improvement in the choir's singing can be positively impacted.
The workshop is ideal for choral directors, singers, musicians and anyone with an interest in deconstructing how we communicate through the medium of conversation analysis.
🏷️ Price £15 (inc. UK VAT)
🎥 Recording automatically sent to all who book (even if you cannot attend live)
▶️ Rewatch as many times as you like
📜 Certificate of attendance available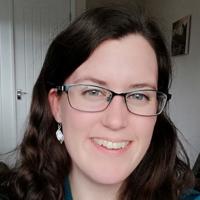 Dr. Kathryn Emerson
Dr Kathryn Emerson is a Psychology Lecturer at City, University of London, where she teaches research methods...