Aimee's Voice Pedagogy research focused on the Effects of menopause on the female voice and the implications for choir leading relating to vocal exercises and teaching strategies.
She is a classically-trained singer and has a light soprano voice (soubrette), which lends itself well to Baroque music and a range of other styles such as jazz, pop and folk.
Aimee is currently a member of dynamic vocal trio, Juniper Three.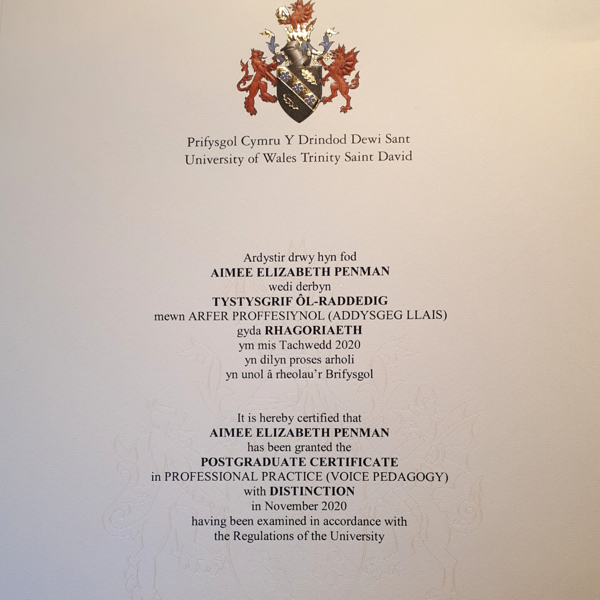 Student & Alumni News
Aimee Penman Receives A Distinction In MA Voice Pedagogy!

Voice Study Centre
Monday 18th January 2021
We would like to wish a huge congratulations to Aimee Penman for receiving a Distinction in MA Voice Pedagogy!
Read More...