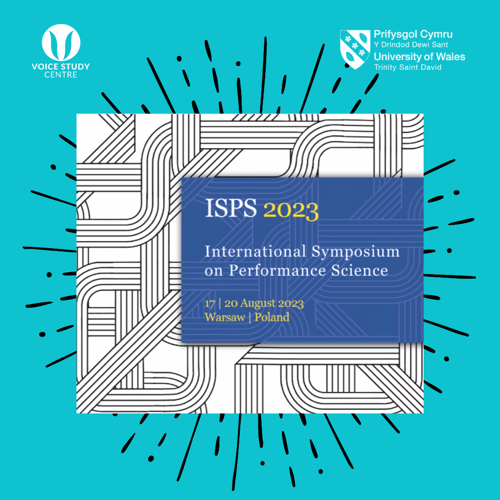 We are thrilled that four MA Voice Pedagogy students/alumni will be presenting at ISPS 2023!
'The International Symposium on Performance Science (ISPS) is a biennial meeting of performers and scientists that provides a platform to discuss and debate all facets of performance.'
The event will take place in Warsaw, Poland from 17th-20th August 2023.
Voice Study Centre student/alumni presentations include:
Gökçe Kutsal - Acceptance and Commitment Training delivered by singing teachers as a treatment for student and professional vocalists' performance anxiety
Jenna Brown - Performance Care and the Ethics of Rehabilitating Elite Singers: A Policy Analysis
Rosie Fortune - Considering barriers to performance for adolescent female singers and potential solutions & support mechanisms
Anupa Paul - Acceptance and Commitment Coaching(ACC) for Music Performance Anxiety(MPA) in Adolescent singers
Congratulations to you all!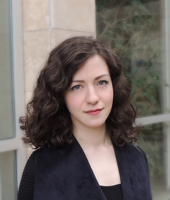 Gökçe Kutsal
Gökçe Kutsal is an experienced interior architect, acoustics designer and musician; her blended background has provided Gökçe with high proficiency as an acoustician...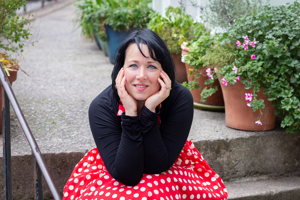 Jenna Brown
Jenna Brown is a mezzo-soprano performing as a soloist in concert and recital, as well as in choirs. She teaches singers of all ages 1:1 and in groups, working as teacher, vocal coach and conductor.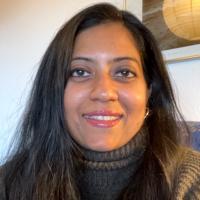 Anupa Paul
Anupa Paul is a voice coach, singing performance coach and choral trainer. She completed her MA Voice Pedagogy with a distinction from Voice Study Center and UWTSD in 2022.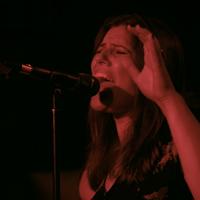 Rosie Fortune
Rosie has been a CCM music and singing teacher for almost 20 years, working in the Further Education sector. She also works professionally as a vocalist with her band Dreamer...