Our MA course qualifies for US Federal financial aid!
To be considered for financial aid, you must complete a free application for Federal Student Aid (FAFSA) via the online portal.
Note that neither Voice Study Centre or UWTSD is involved in the FAFSA process, and if you have any queries regarding FAFSA then you should consult Student Aid.
University / School Codes
One of the final steps in completing the FAFSA is supplying UWTSD's US Dept of Education federal university/school code.
UWTSD school code: 012341 00 (or G12341)
For Canadian student funding, there are two possibilities (see below). UWTSD is an approved education provider for both:
Student Aid British Colombia - StudentAidBC
Ontario Student Assistance Program - OSAP
Peter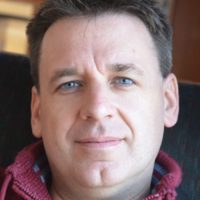 Peter Thompson
Peter joins us from an international Magic Circle law firm, where he worked as a technical lead in their Technology Operations division. Graduating from Reading...