Short Courses & Events
An Introduction to the Buteyko Breathing Method
Thursday 25th January 2024, 5:00 PM - 7:00 PM (London Time)
Kate is delighted to host this VSC short course on Buteyko Breathing.
Throughout this 2 hour session we will explore the background of the Buteyko Breathing Method and discuss the potential impact of Buteyko on vocal health and performance.
We will explore a few useful practical exercises for singers and their teachers and discuss their benefit in the singing classroom.
Buteyko provides a great way to find relief for respiratory difficulties, anxiety and poor sleep.
The power of conscious breathing has huge implications for singers, actors, public speakers and beyond.
🏷️ Price £30 (UK VAT inclusive)
🎥 Recording automatically sent to all who book (even if you cannot attend live)
▶️ Rewatch as many times as you like
📜 Certificate of attendance available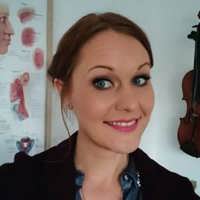 Kate Cubley
Kate Cubley (BA (Hons), MA) is an advanced level Voice Coach, Singing Teacher, singer and researcher working predominantly from her private studio in Cheshire...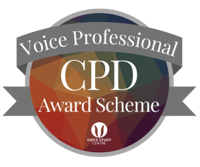 Attend this course for as little as £22 as part of the Voice Professional Training CPD Award Scheme.
Learn More