Short Courses & Events
Applying Exercise Science Principles to Voice Pedagogy: Skill Acquisition, Performance Assessment, and Literature Selection
Thursday 27th July 2023, 5:00 PM - 7:00 PM (London Time)
Although there is a large body of literature that applies exercise principles to athletic goals (running marathons, strength training, etc.), there is comparatively little research that applies these same principles to singing endeavours.
This article applies exercise science principles to specific vocal warm-up regimes (skill-acquisition exercises) and literature selection for classical singers.
After an introductory discussion of skill acquisition from an exercise physiology perspective, discussion will segue to a review of skill-acquisition warm-ups that are commonly used in classical voice training and habilitation.
An examination of historical and contemporary methodologies reveals that traditional warm-ups for singers can be categorised according to targeted areas of skill acquisition, such as those that address onset/release, breath management, agility/flexibility, registration blending, tone/resonance development, or range expansion.
Based on this information, the presenter's research suggests the development of a rubric to assess the skill levels of individual singers in each of these areas.
Teachers of singing can then consider these data when assigning repertoire from the standard body of vocal literature so that the specific areas of skill acquisition focused on in the warm-up are applied and reinforced through appropriate repertoire selection.
🏷️ Price £30 (UK VAT inclusive)
🎥 Recording automatically sent to all who book (even if you cannot attend live)
▶️ Rewatch as many times as you like
📜 Certificate of attendance available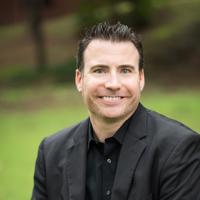 Matthew Hoch
Matthew Hoch joined the faculty of Auburn University in 2012, where he was tenured in 2015 and promoted to the rank of professor in 2020. His research program...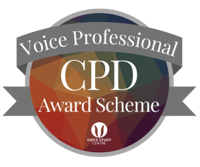 Attend this course for as little as £22 as part of the Voice Professional Training CPD Award Scheme.
Learn More