Short Courses & Events
Dynamic Coordination: Posture through an Alexander Technique Lens
Tuesday 11th July 2023, 1:00 PM - 2:00 PM (London Time)
This Lunchtime Lecture will explore common postural models presented in voice pedagogy as well as emerging scientific models through the lens of the Alexander Technique.
Principles of the Technique will then be introduced to frame the exploration of practical procedures focusing on posture and the voice.
🏷️ Price £20 (UK VAT inclusive)
🎥 Recording automatically sent to all who book (even if you cannot attend live)
▶️ Rewatch as many times as you like
📜 Certificate of attendance available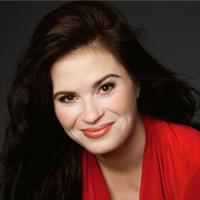 Michele Capalbo
Michele Capalbo is a Canadian singer, voice teacher and adjudicator currently based in the United States. Specialising in the music of Verdi and Puccini, she has performed internationally for over 20 years in principle operatic roles...