Short Courses & Events
From Humming to Mouth Drumming: A Vocalist's Perspective on Beatboxing
Thursday 8th February 2024, 5:00 PM - 7:00 PM (London Time)
As a trained singer and experienced vocal instructor, David is uniquely positioned in the beatboxing world to provide a vocalist's perspective on various facets of beatboxing.
The majority of this short course will be based in interactivity and practical exercises. Participants will be introduced to a variety of basic beatboxing sounds, and will be invited to experiment with making the sounds on their own.
There will be discussion about which sounds incorporate the voice (voiced sounds) versus sounds that employ other parts of the vocal tract (non-voiced sounds). Some of the sounds covered will include, though not be limited to: snare drum, hi-hat, and bass drum. Once the basic sounds have been covered, course participants will experiment with putting the sounds into a full drum beat.
In addition to learning the basics of beatboxing, there will be a discussion on the topics of vocal stamina and health as they relate to beatboxing, technical exercises, and what value these exercises and extended techniques could provide to a standard vocal practice. There will be ample time for questions, demonstration, and practice.
🏷️ Price £30 (UK VAT inclusive)
🎥 Recording automatically sent to all who book (even if you cannot attend live)
▶️ Rewatch as many times as you like
📜 Certificate of attendance available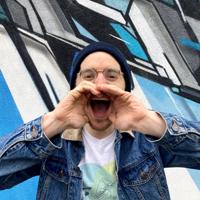 David Lane
Formerly of the Juno-nominated vocal quartet 'Cadence', David Lane is a jazz keyboardist and singer who has been beatboxing for almost two decades and has always enjoyed making strange sounds and exploring the limits of the human voice.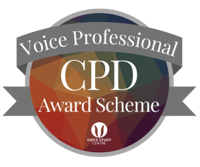 Attend this course for as little as £22 as part of the Voice Professional Training CPD Award Scheme.
Learn More