Short Courses & Events
How to Harness the Power of Perfectionistic Actions Without Losing Yourself
Tuesday 28th November 2023, 5:00 PM - 7:00 PM (London Time)
Many doers, go-getters, high-achievers and strivers love to do things the 'right' or 'perfect way', constantly think about how to be better, struggle dropping the ball, and are petrified at the idea of making mistakes. They also report being more 'productive' than ever but still feel like they aren't doing enough.
The challenge with perfectionistic actions is that if they go unchecked, they can unfold into dissatisfaction, sadness, loneliness, shame, and a pattern of actions that are out of alignment with their values.
Drawing from research on Acceptance and Commitment Therapy (ACT), this workshop will guide participants to shift from unworkable behaviours towards values-based action so they can harness the power of perfectionistic actions without losing themselves.
In this workshop, participants will learn to:
Check when perfectionistic behaviours make their lives better or miserable;
Sit with the terrible discomfort that comes with living in an imperfect world;
Put in action acceptance skills to handle the internal messiness they go through when things go wrong;
Accept themselves as they are instead of as they wish to be;
Practice flexible living when considering their personal values;
Foster self-compassion practices to handle those harsh, criticising and negative narratives that show up in their minds;
Practice three micro-skills to live in an imperfect and unpredictable world: decision-making, getting things done without losing one's self, and finding a sustainable rhythm to do what matters.
🏷️ Price £30 (UK VAT inclusive)
🎥 Recording automatically sent to all who book (even if you cannot attend live)
▶️ Rewatch as many times as you like
📜 Certificate of attendance available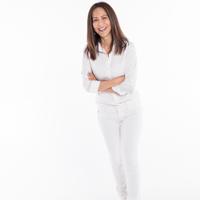 Dr Patricia E. Zurita Ona
Because she has a long name, Dr Patricia E. Zurita Ona's clients call her 'Dr Z'. Dr Z is a licensed clinical psychologist in California, with undergraduate and doctoral specialised training in...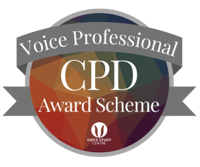 Attend this course for as little as £22 as part of the Voice Professional Training CPD Award Scheme.
Learn More