Short Courses & Events
Introduction to Voice Coaching for Trans and Gender Diverse People
Thursday 19th October 2023, 5:00 PM - 7:00 PM (London Time)
Within this course, Gillie Stoneham will introduce us to a range of factors surrounding gender affirming voice.
We will look at cultural humility; cultural change, cisheteronormativity, allyship and terminology.
Perceptions around voice: Practical exercise on strengths-based approach; vocal dysphoria and euphoria; authenticity and expression.
Vocal parameters such as; power, source, filter, pitch, resonance, voice onset and quality
Principles of practice and the importance of lived experience: play, repetition, motor learning theory, contrastive practice, hierarchy, feedback
Vocal exploration in social contexts: intonation, expression, nonverbal communication, telephone/online use, presence and working with differences e.g. neurodiversity.
There will be time at the end for a Q&A.
🏷️ Price £30 (UK VAT inclusive)
🎥 Recording automatically sent to all who book (even if you cannot attend live)
▶️ Rewatch as many times as you like
📜 Certificate of attendance available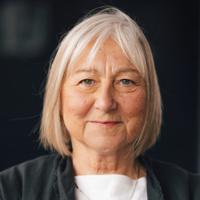 Gillie Stoneham
Gillie has many years experience as a lecturer and specialist practitioner in voice & communication and counselling skills. She began practicing in the field of gender affirming voice and communication in 2006 and established a voice service at the West of England Gender Identity Clinic in 2021 as Consultant SLT.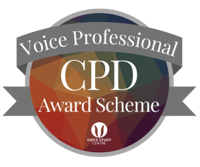 Attend this course for as little as £22 as part of the Voice Professional Training CPD Award Scheme.
Learn More