Short Courses & Events
New Directions in Singing for Health Research and Practice with Stephen Clift
Thursday 22nd June 2023, 1:00 PM - 2:00 PM (London Time)
This course will provide an international overview of recent and current research initiatives in singing for health research.
A focus will be on the value of randomised controlled trials for assessing the contribution that group singing for the wellbeing and health for people affected by mental health challenges, dementia, Parkinson's, chronic obstructive lung disease, aphasia and long Covid.
The course will provide guidance on the evaluation of the methodology of such studies, power calculations, measurement issues, and the interpretation of effect sizes. We will also consider the translation into practice of findings from research on singing for health.
The course will conclude by considering the place of singing in the growing number of social prescribing initiatives globally.
🏷️ Price £15 (UK VAT inclusive)
🎥 Recording automatically sent to all who book (even if you cannot attend live)
▶️ Rewatch as many times as you like
📜 Certificate of attendance available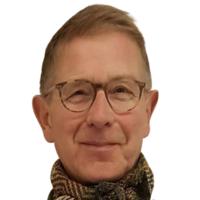 Professor Stephen Clift
Stephen Clift is Professor Emeritus, Canterbury Christ Church University, and former Director of the Sidney De Haan Research Centre for Arts and Health...