Short Courses & Events
Progressive Vocal Development in the Voice Studio: An Evidence-Based Framework with Josh Glasner
Thursday 24th August 2023, 5:00 PM - 7:00 PM (London Time)
Increasingly, singing voice teachers are encouraged to base voice instruction on the intersection of "teacher expertise and experience, student goals and perspectives, and relevant research" (Ragan, 2018) into their professional practice vis à vis Evidence-Based Voice Pedagogy.  As we as a field move toward this framework, it can be difficult to balance the pedagogical need to adapt to an ever-expanding foundation of knowledge while providing our clients/students with the practical application of pedagogical concepts.  The modern-day voice teacher is left questioning how to turn theory into practice.
This short course will present a framework for intentionally planning for a client's vocal and musical development with foundational concepts found within Evidence-Based Voice Pedagogy such as singing voice acoustics, motor learning theory, and flow psychology.  Through collaborative and interactive case studies, attendees will learn how to develop vocal exercises and how to select repertoire to motivate and encourage functional change. 
Attendees of this short course will…
Understand a framework for applying concepts from Evidence-Based Voice Pedagogy in the voice studio.
Develop an understanding of how to adjust their pedagogical goals and expectations for singers throughout the lifespan and who sing different musical styles/genres.
Create an evidence-based developmental plan based on case study audio/visual examples.
Create progressively complex vocal exercises based on case study audio/visual examples.
Apply evidence-based principles when selecting repertoire for developmental purposes.
Evaluate the difficulty level of vocal repertoire using an evidence-based framework.
🏷️ Price £30 (UK VAT inclusive)
🎥 Recording automatically sent to all who book (even if you cannot attend live)
▶️ Rewatch as many times as you like
📜 Certificate of attendance available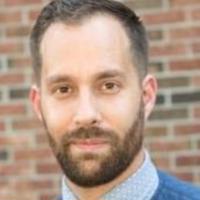 Joshua Glasner
Baritone, Joshua Glasner, M.M., Ph.D. is Assistant Professor of Music at Clarke University where he teaches voice lessons (CCM, Musical Theatre, and...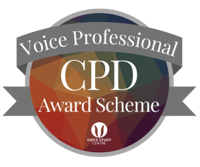 Attend this course for as little as £22 as part of the Voice Professional Training CPD Award Scheme.
Learn More