Short Courses & Events
Prosody as a Process of Meaning Making
Thursday 15th June 2023, 1:00 PM - 2:00 PM (London Time)
This lecture will introduce you to prosody as a process of meaning-making in conversation: the 'glue of interaction'.
We'll consider how to make vague categories such as 'voice quality' clear and tangible elements that can be acutely heard, listened to and understood.
Rather than perceiving interaction as being made up of individual's intentions, we'll begin to develop an awareness of thinking across turns in talk, acknowledging 'talk' as a creative, responsive and deliberate process while developing the analytic skill of separating voice from body from gesture.
There will be some practical work to ensure all participants get direct experience of working with 'talk-in-the-wild', to begin to reframe how they view and approach interaction, whether in the classroom, studio or clinic.
🏷️ Price £15 (UK VAT inclusive)
🎥 Recording automatically sent to all who book (even if you cannot attend live)
▶️ Rewatch as many times as you like
📜 Certificate of attendance available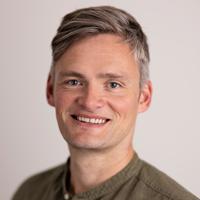 Rein Ove Sikveland
Rein specialises in research relating to social interaction in the workplace, including crisis negotiations, and interactions between members of the public and service providers within health and commercial organizations...