Short Courses & Events
Recent Research Developments In ACT In Relation To The Treatment Of MPA
Monday 12th June 2023, 5:00 PM - 6:00 PM (London Time)
This hour-long workshop is aimed at those with an interest in Acceptance and Commitment Training and Dr. Dave Juncos will be bringing us up to date with recent research developments and the future direction of ACT research in relation to the treatment of MPA.
🏷️ Price £20 (UK VAT inclusive)
🎥 Recording automatically sent to all who book (even if you cannot attend live)
▶️ Rewatch as many times as you like
📜 Certificate of attendance available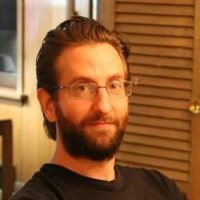 Dr. David Juncos
Dr. David Juncos is a licensed clinical psychologist based in Philadelphia, PA. He received his Psy.D. and M.A. degrees in clinical psychology from La Salle University, and...