Short Courses & Events
The Last Midnight: Coaching Eleventh-Hour Musical Theatre Auditions
Thursday 14th December 2023, 5:00 PM - 7:00 PM (London Time)
Due to the myriad demands placed on today's musical theatre performer, the ability to help prepare vocalists for eleventh-hour auditions proves a critical skill for coaches and teachers alike.
In this short course, we'll explore the art of triage and prioritization as applied to audition preparation with less-than-ideal timeframes.
The course will cover various techniques to quickly assess a vocalist's strengths and weaknesses, and to determine which areas require the most attention.
Participants will learn how to create a customised warm-up routine to quickly get the vocalist's voice into shape, as well as how to select appropriate audition material that showcases the performer's strengths.
We will also explore strategies for maximizing limited rehearsal time, including how to efficiently give notes and feedback that will have the most impact.
Additionally, we'll discuss ways to help performers manage pre-audition nerves and stay focused under pressure.
By the end of the course, participants will have a toolkit of practical skills and strategies to help vocalists shine in audition situations, even when time is short.
Whether you're a seasoned coach or a new teacher, this course will provide valuable insights and techniques to enhance your audition preparation skills.
🏷️ Price £30 (UK VAT inclusive)
🎥 Recording automatically sent to all who book (even if you cannot attend live)
▶️ Rewatch as many times as you like
📜 Certificate of attendance available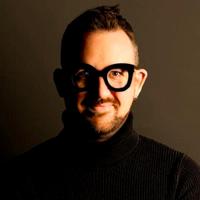 Adam Roberts
Adam Roberts, MM, PAVA-RV is equal-parts vocologist, artistic director, and creative producer. He is Director of Music at Austin's St. Luke United Methodist Church, cofounder of Resolution Creative...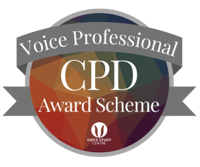 Attend this course for as little as £22 as part of the Voice Professional Training CPD Award Scheme.
Learn More