Short Courses & Events
Theatre's Best Kept Secret: An Introduction To The Meisner Technique
Thursday 17th August 2023, 5:00 PM - 7:00 PM (London Time)
Do you feel like you're stuck in your head when you're acting?
Or you can't seem to stop thinking?
Do you feel like you're always trying to get it right?
Or perhaps you just feel blocked during the scene?
The Meisner Technique is regarded as theatre's best kept secret to help actors stop thinking and start listening. The technique is designed to help actors respond truthfully to their surrounding environment and get them out of their heads and start following their impulses and instincts.
The first half of this 2 hour masterclass will be centred around introducing students to the fundamental elements of Meisner. This will include how the technique helps actors avoid common mistakes in auditions and drop bad habits of showing, demonstrating and acting.
Actors will then be given the opportunity to play the Word Repetition Game which is an integral part of the technique and forces actors to become specific in their listening.
There will then be a Q+A at the end of the workshop.
Attendees do not need to prepare anything for the workshop but need to bring water, a notepad and pen.
🏷️ Price £30 (UK VAT inclusive)
🎥 Recording automatically sent to all who book (even if you cannot attend live)
▶️ Rewatch as many times as you like
📜 Certificate of attendance available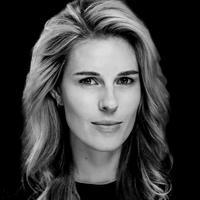 Robyn Paterson
Robyn Paterson has worked in theatre, film and television for over 20 years. She graduated from The Unitec School of Performing and Screen Arts in Auckland, New Zealand...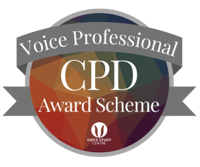 Attend this course for as little as £22 as part of the Voice Professional Training CPD Award Scheme.
Learn More