Short Courses & Events
Your Body Breathes! The Relationship Between The Body, Breathing And The Voice
Thursday 27th April 2023, 5:00 PM - 7:00 PM (London Time)
We all know that singing is deeply connected to our breathing and we all understand that good singing involves deliberate use of the breath, but there are many opinions on how these things intermingle. How does one know which is best or even which is useful?
We will look at the anatomy of the torso – including the ribs, the lungs and the alignment of the spine and we will examine the muscles of the ribcage (intercostals), the abdominals to understand how they function.
Beyond that, we must investigate the vocal fold movement involved in various kinds of singing because the vocal folds control the airflow and their action has a direct impact on how air is used and how we feel it in exhalation, in sighing and in singing – all different activities. And we will do them to see how that works.
Each body is unique. Everyone experiences their body in their own way. How can breathing be the same, under all circumstances and in all activities for everyone? Hint: it can't! We will take a look at body types, physical conditioning and typical kinesthetic use in sports, dance and in daily activities. What do YOU experience?
All of this matters to those of us who teach or sing. Let's investigate breathing and the body together!
🏷️ Price £30
🎥 Recording automatically sent to all who book (even if you cannot attend live)
▶️ Rewatch as many times as you like
📜 Certificate of attendance available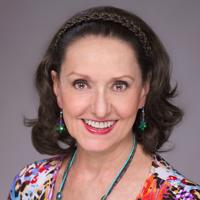 Jeanie LoVetri
Jeannette LoVetri is a singing voice specialist in New York City who began teaching in 1971. She has taught throughout the USA, Europe, Australia...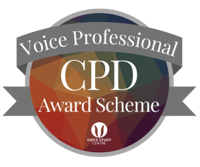 Attend this course for as little as £22 as part of the Voice Professional Training CPD Award Scheme.
Learn More