Short Courses & Events
Singing As Pregnancy and Postpartum Exercise
Wednesday 5th July 2023, 1:00 PM - 2:00 PM (London Time)
An Introduction to the research and key concepts that lead to the synthesis of physiotherapy and vocal pedagogy to aid both respiratory muscle and fascia rehabilitation for pregnant and postpartum women.
What will the course include?
- A brief analysis of the research papers that influenced the course content.
- Key conditions to be aware of.
- An overview of my own research and findings.
- A few exercises and a discussion of their relevance.
Who is it for?
This course would be useful for any voice practitioner that is working with, or likely to work with, a client who is pregnant or who has had children. Additionally, women who are pregnant or have had children, whether you are a professional singer or a novice.
🏷️ Price £20 (UK VAT inclusive)
🎥 Recording automatically sent to all who book (even if you cannot attend live)
▶️ Rewatch as many times as you like
📜 Certificate of attendance available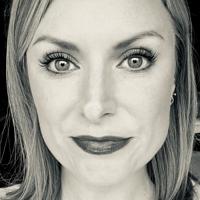 Hayley Williams
Hayley is a contemporary singer and vocal coach with training in both classical and musical theatre techniques, however now works predominantly as a soul/pop vocalist after completeing a degree in Professional Musicianship at the Brighton Institute of Modern Music.